21-24 January 2016
This weekend, the Southern California Linux Expo came to Pasadena. I'd met my brother Kevin at SCaLE 12x at the LAX Hilton two years ago, but the convention had outgrown that hotel, and a tech-friendly Pasadena councilmember thought that bringing them here to the Pasadena Convention Center would be a good idea.
It was. There were 3000+ hardcore geeks who descended on the town for the weekend.
You know it's a Linux convention when the nervous nerd walking on the sidewalk looks up at you, takes note of your event badge, and actually says 'hi' to you.
On Saturday, Jan 23, eleven students from Polytechnic School—M Yen, K Callero, M Flannery, G Hashimoto, C Hicks, D Magsarili, J Wong, M Xu, C Strassle, M Berke, and J Lang—attended the event, including the SCaLE Youth Track, various other sessions, and the Expo. We learned about the Open Source movement in general, Linux in particular, and met some great people.
It was awesome.
Since the Expo:
I've been contacted by multiple parents saying how much their kids enjoyed the event, and asking for further info/opportunities like this.
I've been in email contact with Tom Callaway about a new CS course I'm writing.
I appear to have stumbled into a mentoring relationship with a local teacher-in-training with whom I struck up a conversation while leaving Callaway's talk Sunday morning.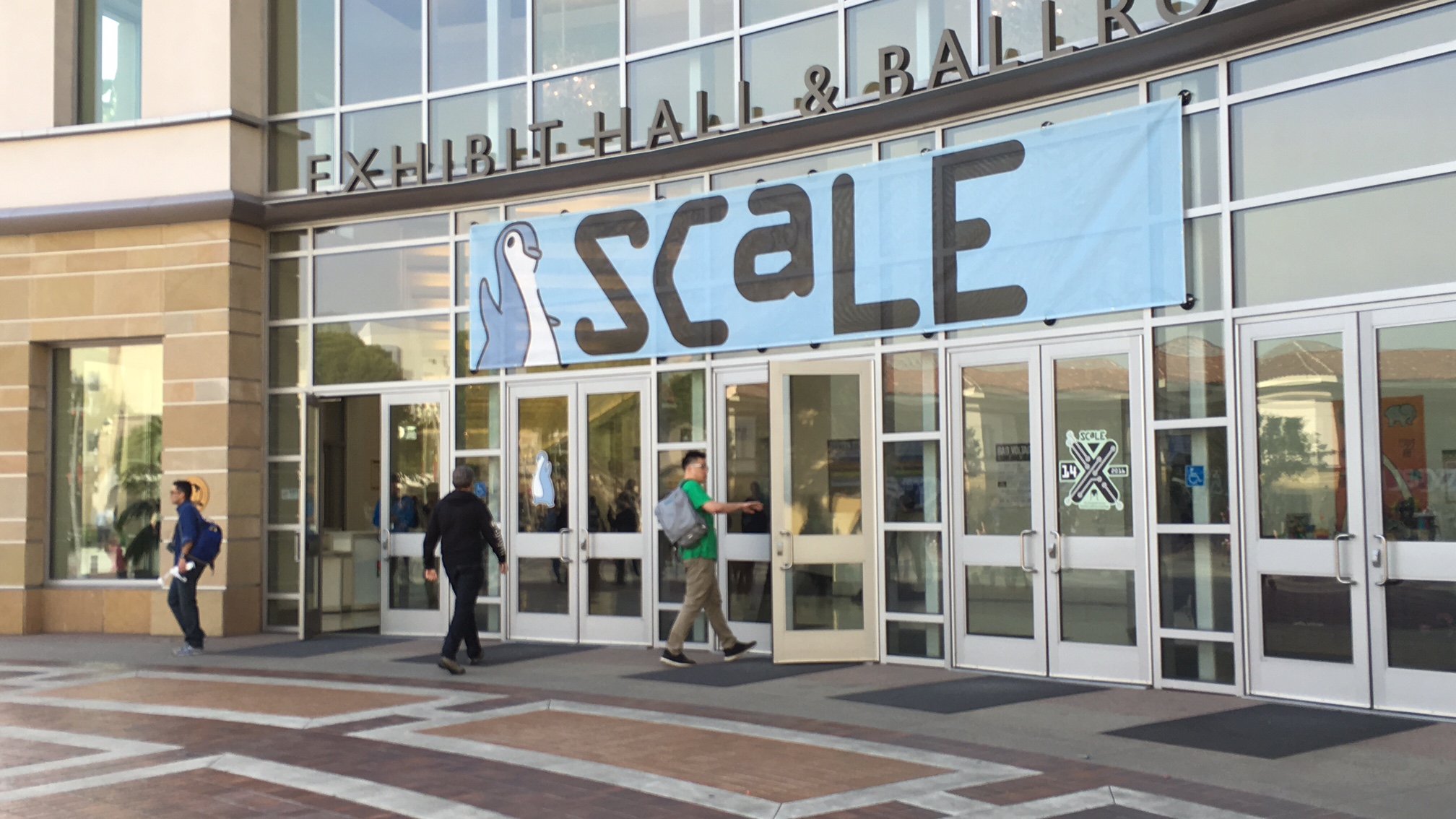 Southern California Linux Expo comes to Pasadena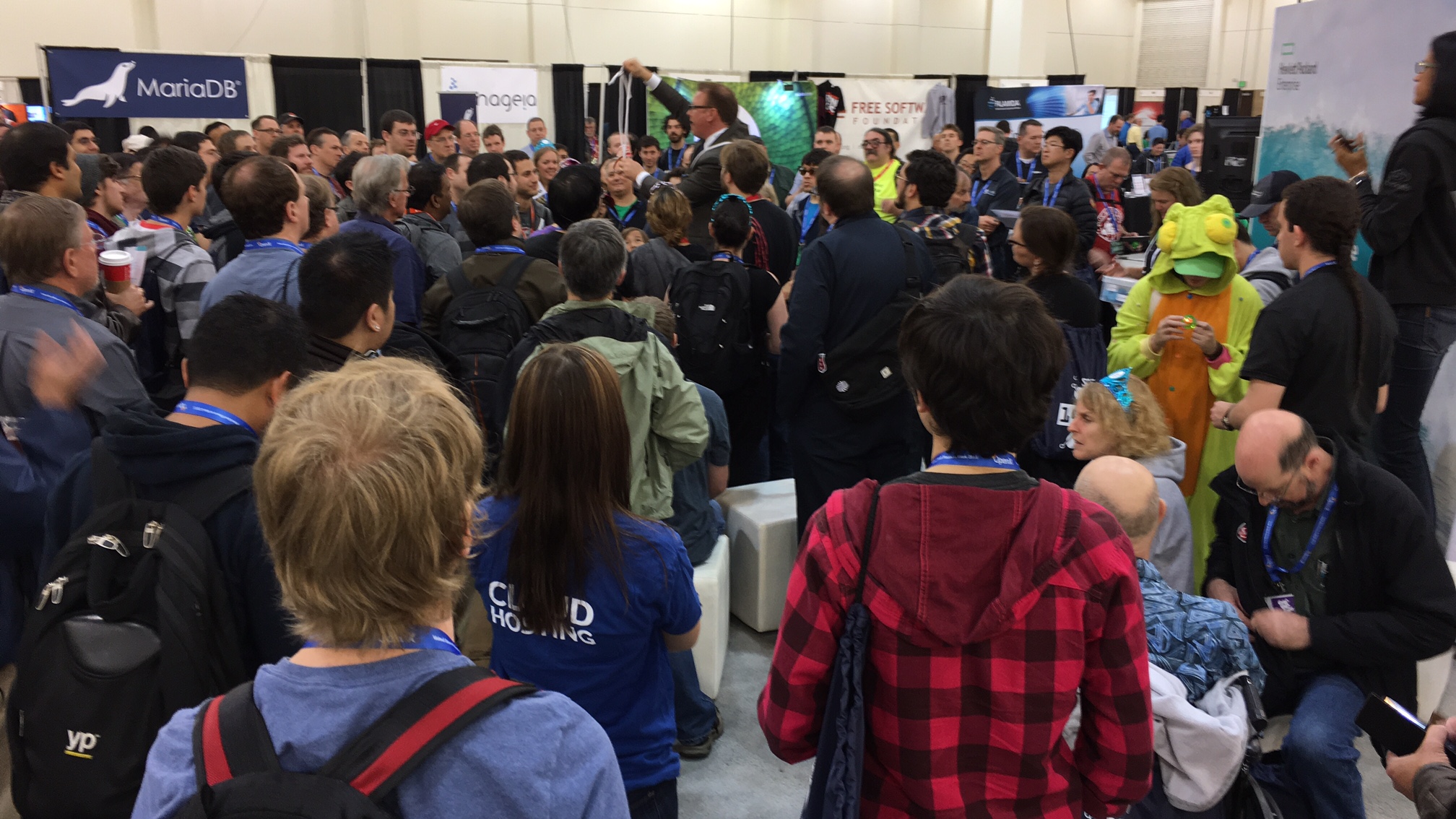 The Hewlett-Packard Pavilion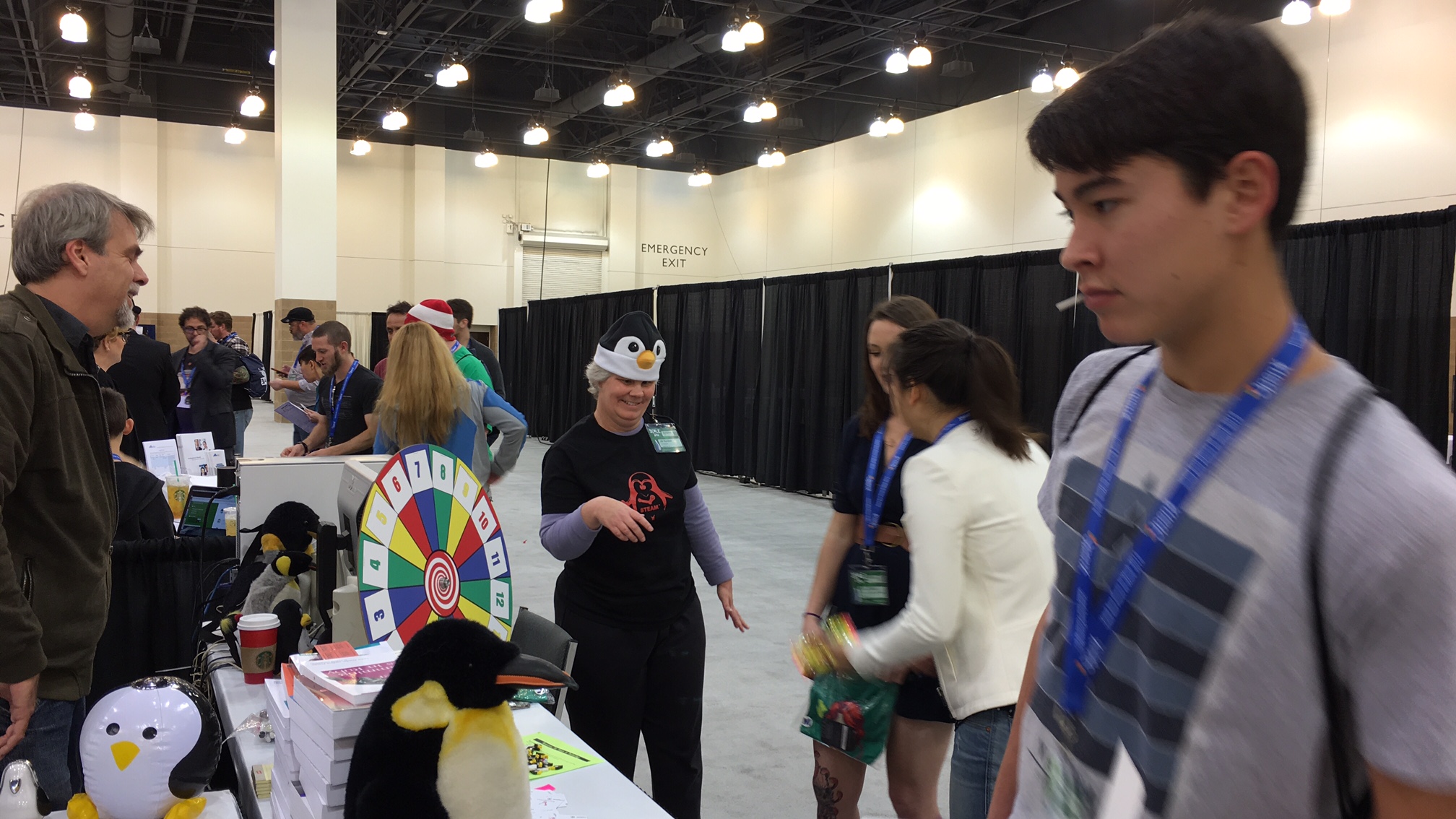 Poly student, hoping to win a penguin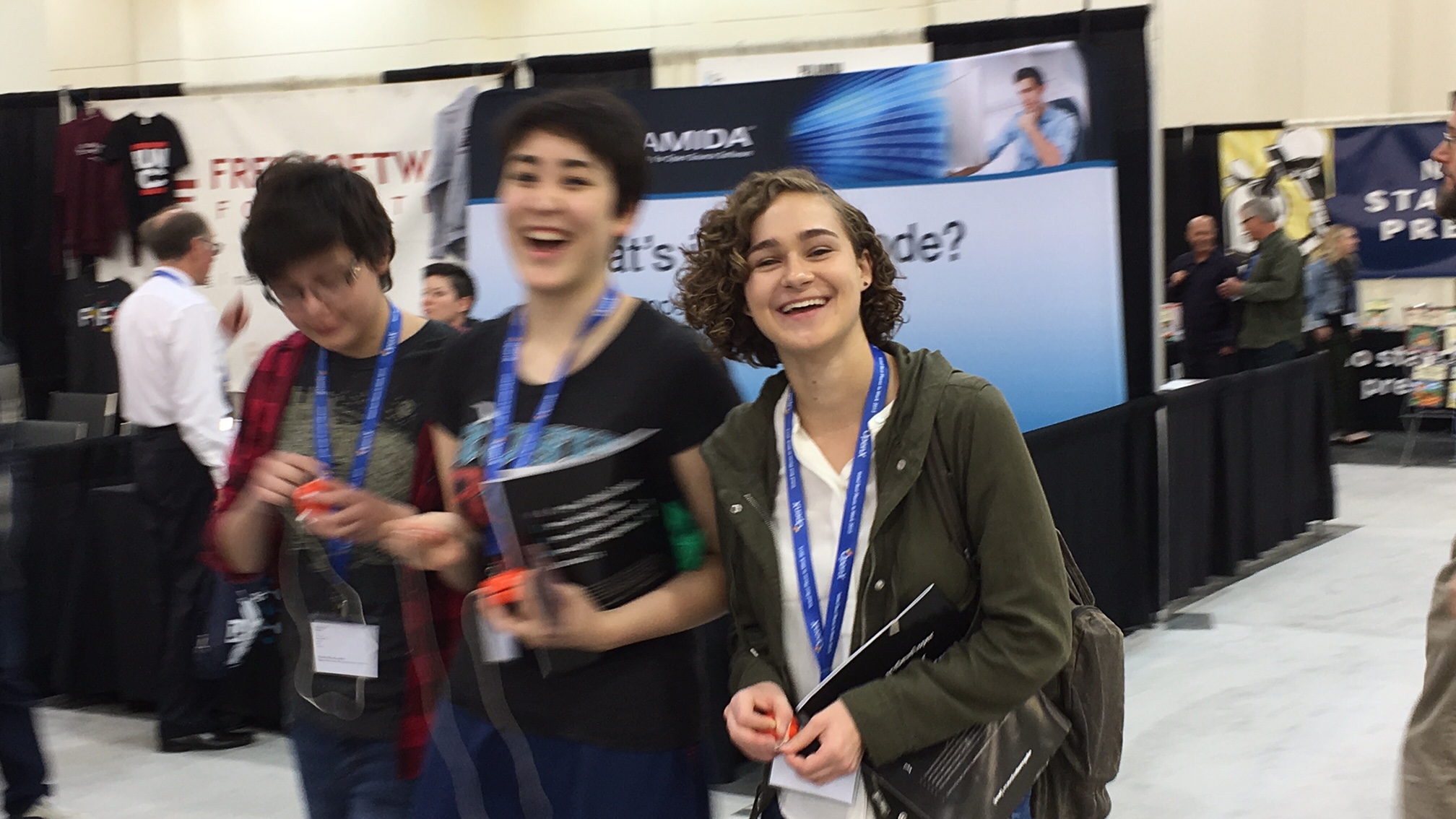 Roaming the Expo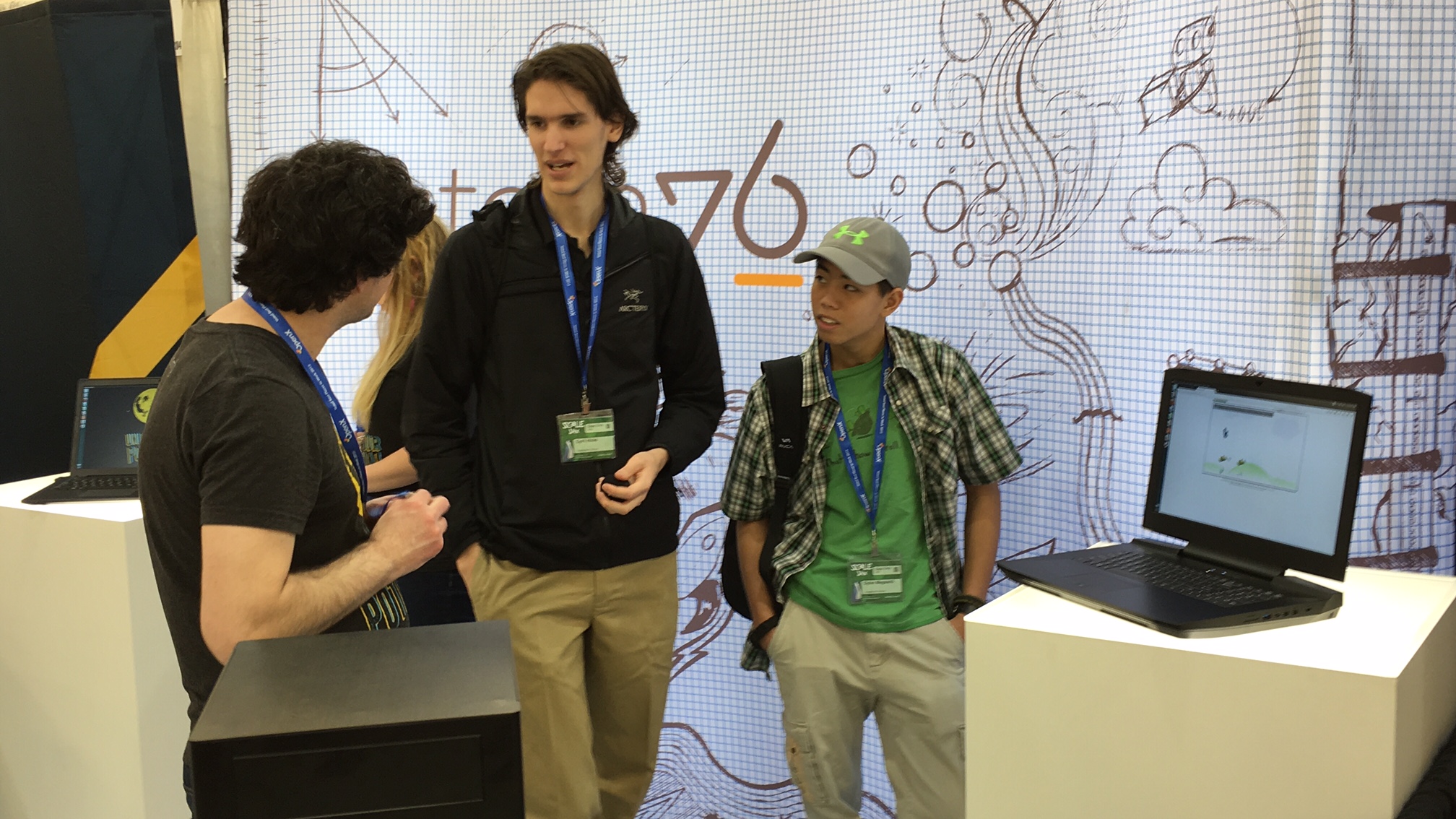 Poly students grill the System76 representative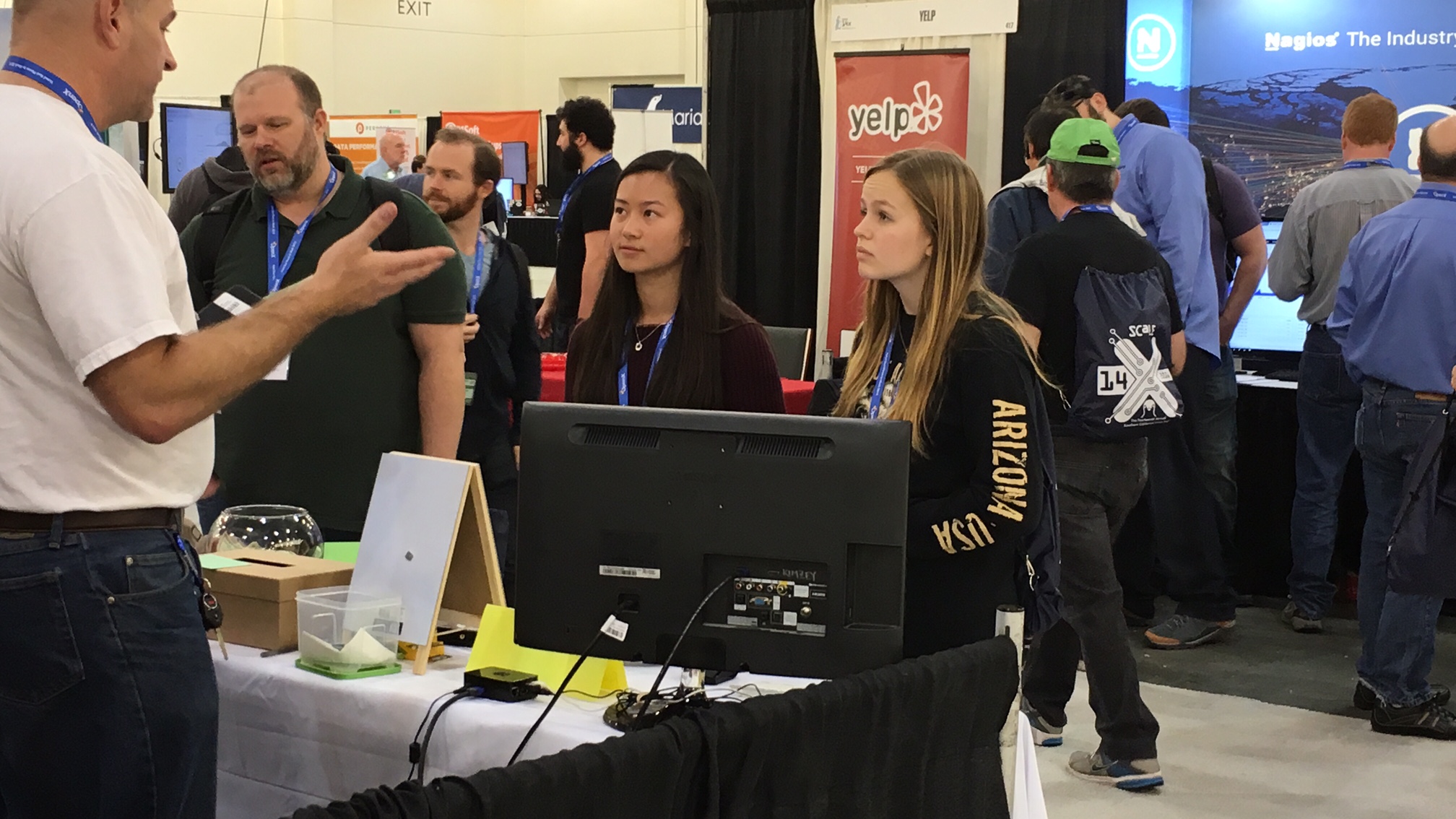 Poly students getting the sales pitch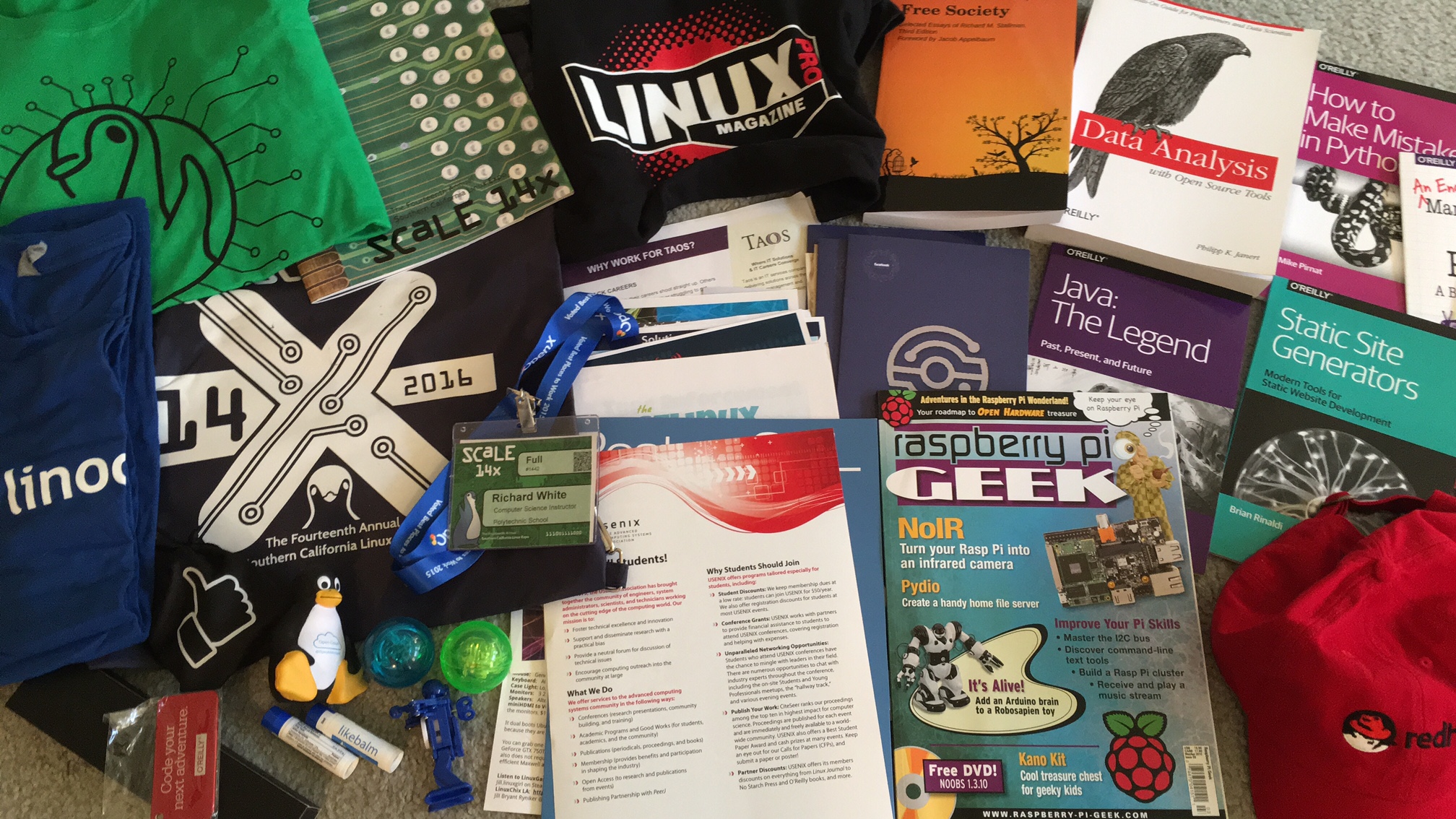 Mr. White's swag
We'll definitely be back.