Looking Back
by Richard White
2016-03-05
Those of us who use technology, who teach with technology, and who think about technology and its influence on society, enjoy thinking about what's coming, what might happen in the future.
It's interesting to take a look back every once in a while to see where we've come from. I've got a Motorola RAZR sitting in the bottom of a drawer in my utility closet. I've got a 1990 Macintosh Classic sitting in the attic, a 2001 Titanium PowerBook G4 in my utility closet, and a 2004 PowerMac G5 Dual Processor sitting underneath my desk at school, all currently unused. (I've had many other machines over the years, but these were iconic, and I keep them around for sentimental reasons.)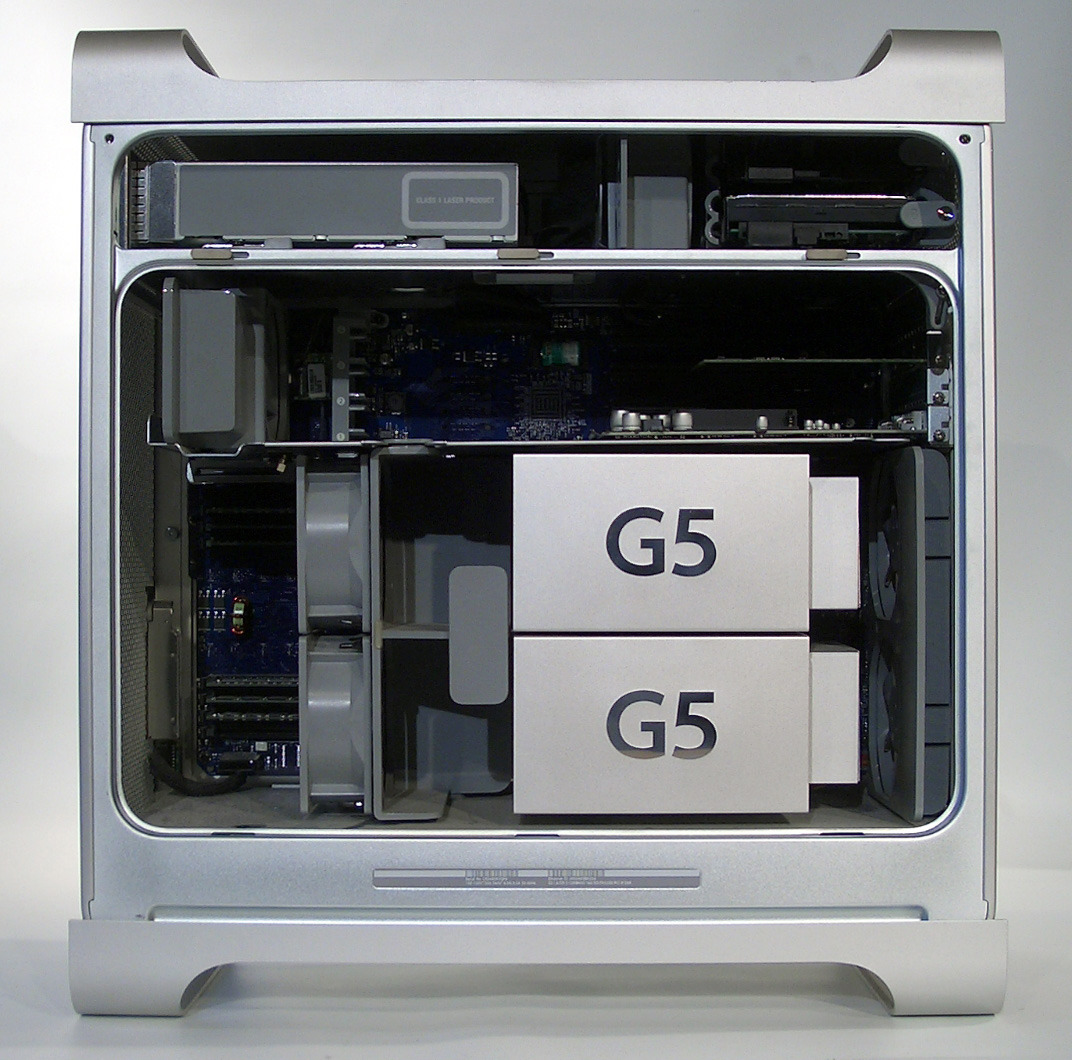 I've got a box of floppies with files of mine that I can't use anymore, EXCEPT on that Classic, because the software companies that created those files, market leaders at the time, went out of business a long, long time ago.
I also recently stumbled upon a book of mine from 1999, Jakob Nielsen's seminal Designing Web Usability. As a fledgling designer at the time—some might consider me still a fledgling designer—I devoured that book as gospel.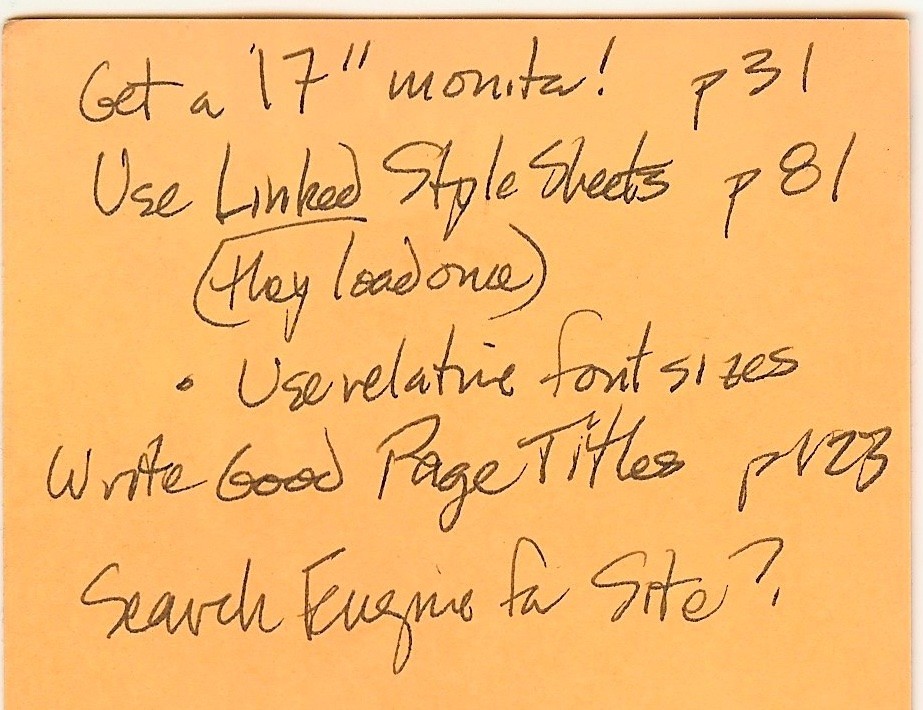 I found some marginalia for that book that I'd jotted down on a Post-it. At the time, a 17-inch monitor was considered an outrageous extravagance, but Nielsen considered it an investment in one's productivity, and I made a note to myself to get one. Cascading Style Sheets were new to me, and I jotted down a reminder to create a .css file for the websites I was developing.
It's almost cute!
Things have changed since then, of course, to the extent that I sometimes question whether or not something as quaint as a printed book can usefully advise on something as dynamic as the World Wide Web. Since Designing Web Usability came out, the number of people using the web has (obviously) exploded: approximately 41% of Americans used the Internet in 1999, compared with 87% in 2014 (Pew Research Center). In 1999, the primary means of accessing the Internet now (smartphones), didn't even exist. Since the book was published, advertising has changed the way we surf twice, with the appearance of Google's "AdSense" in 2000, and with the increasing popularity of adblockers in 2015.
The fact that this book is no longer useful is in no way a criticism of its content. At the time it was perfectly relevant, and the web was evolving at a relatively slow rate.
And now? Now, our browser software is updated more frequently than most websites, and books about the current state of the our technological culture, for good or for bad, are in danger of becoming outdated between the time they're written and the time they're published. Books produced in smaller batches by smaller, digital-based publishers (see TakeControlBooks.com, for instance) have stepped in to fill some people's need for printed matter.
But the logical conclusion to all of this seems to be consuming content on the machine or in the browser itself, no? From man pages in the Terminal to FAQ pages on websites, increasingly we learn about how to do thing from the very device that we're working on. That seems reasonably clear at this point.
Just as with my old computers, I feel affection for my old books. There's a texture to the pages, and a smell, and an experience, that a monitor, touchscreen or smartphone will never replace. (I gave a candle with the scent of "old books" to a friend for Christmas this year.)
And yet, the vast majority of those old books now occupy the same space in my life as the old technology: I think of them fondly, and take them out to look at once in awhile, but mostly I store them tucked away in a space in my life where they sit, remembered but unused.